After childbirth, it is possible to unexpectedly become pregnant again. This can happen as early as four weeks postpartum. The absence of a menstrual period is no guarantee that you will not get pregnant. During your pregnancy, the ovaries did not release eggs into the uterus. This event, known as ovulation, resumes as early as 27 days after having a baby. Because ovulation occurs two weeks before menstruation, you may not be aware of it. After the delivery of your baby, your hormone levels must re-adjust. Although there is some suppression of fertility while breastfeeding, you may still become pregnant while your reproductive system is returning to normal. This occurs in two out of 100 mothers who breastfeed their infants. The timeframe for resuming normal periods, however, varies for breastfeeding moms. The first period may occur as early as six months, or later if breastfeedings are frequent and throughout the night. Periods usually resume within three months for formula feeding moms. If your doctor does not mention birth control during your post-cesarean check up, you should initiate the discussion.
It is recommended to wait six weeks before resuming intercourse to allow the uterus and incisions to properly heal. During this time, talk with your partner about future family plans. The World Health Organization recommends postponing subsequent pregnancies for one to two years due to potential adverse effects on the health of the mother. If you are not planning to have another baby right away, it is important to consider what birth control option that best suits your needs. There are many available options. You and your partner should establish a birth control plan before resuming physical relations.
The most common birth control methods include:
• Hormonal birth control. The most common form are pills that prevent ovulation, and thicken cervical mucus to block the entry of sperm into the uterus. Progestin-only or combination estrogen/progestin pills can be prescribed after six weeks postpartum. This is because they may increase the risk of developing a blood clot during the first few weeks after cesarian section. Following the first dose, it takes about seven days for birth control pills to become effective. It is, therefore, important to use an alternative form of birth control during this time. It is often difficult for busy new mothers to remember to take a birth control pill every day. For these women, hormonal birth control is available in the form of a weekly patch, and injection, or a vaginal ring. Although the World Health Organization advises caution when using hormonal birth control while breastfeeding, health authorities in the U.S. believe there is no risk to infants.
• A diaphragm and spermicide. A diaphragm is a device to which spermicide is added, then inserted over the cervix. It requires a prescription, and must be fitted to your anatomy. If a diaphragm was used before you were pregnant, you will probably need a different sized one after giving birth. This form of birth control is safe to use six weeks after childbirth. Inserting a diaphragm or any other device (i.e. tampon) prior to six weeks can increase the risk of an infection. If you are trying a diaphragm for the first time, inform your doctor's office when scheduling your appointment.
• Condoms. Condoms do not require a prescription, and are most effective if used with a spermicide. It is possible to buy condoms that already include spermicide.
• Intrauterine Device (IUD). This form of birth control blocks the passage of sperm into the uterus, preventing it from reaching an egg. There are two types: one made of copper, and another that slowly releases the hormone progestin. If a copper IUD is chosen prior to childbirth, it can be inserted during the cesarean section once the baby is delivered. Doing so is thought to provide better protection against pregnancy than waiting to insert it at six weeks postpartum. Once in place, the copper IUD is effective for 10 years.
Essentially, breastfeeding is not a guaranteed way to prevent pregnancy, and should not be used as a method of birth control. Ask your doctor which method is best for you based on your medical history and future family plans.
More About Self Care After Cesarean Birth
Introduction to Self-care After Cesarean Birth
Preventive Self Care
Perineal Care
Physical Changes and Healing
Vaginal Birth After Cesarean (VBAC)
Breast Care
Activities and Healthy Exercise
Nutrition and Diet
Family Planning and Birth Control
Normal "Baby Blues" or Postpartum Depression
Your Postpartum Check-Up
Get as Much Rest as You Can
When to Call Your Doctor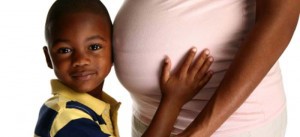 TIP 11
The best method of birth control is one
that you will use all of the time and in
the right way.