Don't think that because you're not having a period that you can't get pregnant.Your doctor might not talk about birth control until your check-up after your cesarean. However, you can get pregnant if you fail to use birth control while your reproductive system is returning to normal. Don't think that because you're not having a period that you can't get pregnant. This was true while you were pregnant because your ovaries did not release eggs, called ovulation. Ovulation can begin again as soon as 27 days after giving birth. However, because your hormone levels are changing, you might not have a period for several months. Periods usually return within 3 months for bottle-feeding moms or 6 months for breastfeeding moms (or your period may not return until you stop breastfeeding).
Before you resume intercourse, talk with your partner about future family plans. If you don't want to have another baby right away, then choose the method of birth control that best suits both of your needs. There are many methods to choose from. You and your partner should have some type of birth control in mind before you resume physical relations.
The most common methods are:
• Birth control pills. It takes about a week for the birth control pills to work, so use an additional form of birth control until then.
• A diaphragm and spermicide. A diaphragm requires a prescription. If you used a diaphragm before you were pregnant, you will probably need a different size after giving birth. If you are getting a diaphragm for the first time, let your doctor's office know when you make your appointment so they can allow extra time for your visit.
• Condoms. Condoms do not require a prescription and are most effective if you use them along with a spermicide.
Breastfeeding does not prevent pregnancy and should not be used as a method of birth control. Ask your doctor which method he recommends. Some birth control methods are better for you than others while you are breastfeeding.
More About Self Care After Cesarean Birth
Introduction to Self-care After Cesarean Birth
Preventive Self Care
Perineal Care
Physical Changes and Healing
Vaginal Birth After Cesarean (VBAC)
Breast Care
Activities and Healthy Exercise
Nutrition and Diet
Family Planning and Birth Control
Normal "Baby Blues" or Postpartum Depression
Your Postpartum Check-Up
Get as Much Rest as You Can
When to Call Your Doctor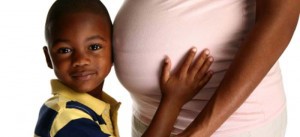 TIP 11
The best method of birth control is one
that you will use all of the time and in
the right way.