Your doctor has decided that surgery is the best solution to your health problem. She has referred you to a surgeon. The kind of surgeon you will see depends upon your injury or condition. You and the surgeon will talk together about the surgery. She will tell you about the surgical procedure, the risks of having or not having the surgery, and the options available to you in place of surgery. Also, she will tell you what results you can expect. Then, you alone must make the decision to have or not to have the surgery. You must be comfortable with the decision you make, so don't be afraid to ask questions. If you think of questions or still have worries later, write them down; then talk with the surgeon or your regular doctor.
Getting Ready for Outpatient Surgery
The balance of risk and benefit
Before you make the decision whether to have surgery, you must balance the risks you will be taking and the benefits you will receive. Think about what you need and want to know to make an informed decision. Don't be afraid ofoffending your doctor or surgeon or embarrassing yourself by asking questions about anything you do not understand. It is important that you have the answers you need to make the decision that's right for you. Your doctor or surgeon will be happy to answer your questions.
Making your decision
Below are questions you should ask to help you make your decision. You will probably think of others which are important to you. Write them down and ask your surgeon.
• How will the surgery improve my condition?
• What are the possible complications of surgery, and how likely are they to happen?
• How long will it take me to recover fully?
• If I choose not to have surgery will I get better, worse, or remain the same?
• Is there an alternative treatment that does not involve surgery?
• How long do I have to decide?
• If you decide to have the surgery, be sure to ask your surgeon:
• How soon should I have surgery?
• What type of anesthesia do you recommend?
• Will I need a blood transfusion?
• How long will the surgery last?
• How long will I be in the recovery room?
• How ltluch pain should I expect?
• How will my pain be controlled?
• Will I have a scar?
• Will I have any physical restrictions, such as a cast or pins, and for how long?
• Will I need special equipment when I get home?
• After surgery which activities will I have to avoid? For how long?
• Should I make any changes in my diet or exercise routine?
• Should I stop taking aspirin or aspirin products before surgery?
• Is there any special equipment I will need when I get home?
• Should I stop taking any of my regular medicines? When can I start taking them again?
• When can I go back to work?
• How soon after surgery can I drive?
• Will I need physical therapy? When should it start?
Getting in shape for surgery
Your surgery and recovery will be easier if you are in good physical shape. Ask your surgeon ifbefore surgery you should:
• exercise – walking is great for circulation and breathing
• change your diet
• lose weight
• stop or cut down on smoking; it will help your breathing
• stop taking aspirin or aspirin products
• limit your alcohol intake
If you exercise regularly, check with your surgeon to make sure that your exercising is not aggravating your condition. Also, don't underestimate the effects of your mental outlook on healing and recovery! If your spirits need a lift – treat yourself to a movie or a favorite dinner. Gef a manicure or a new haircut.
Making arrangements for surgery
It is very important that you have someone go with you to the surgical center. You will need them to hear the surgeon's instructions for your care at home, drive you home, and stay with you for the first 24 hours. You will not be allowed to arrive at the center alone and wait for someone to pick you up after surgery. Your surgery will be rescheduled if you do. Although you may think you will feel fine after surgery, you will be given sedatives to help you relax. After taking the sedatives, it will be illegal for you to drive. You would be a danger to yourself and others if allowed to drive in this condition.
Preparing for recovery at home
If the surgeon told you special equipment will be needed, be sure to rent or buy it before you have surgery.
Special equipment might be:
• crutches
• cane
• walker
• wheelchair
• special pillows
• seat cushions
Ask if you should bring them to the hospital with you on the day of your surgery. Think about how you might feel during your ride home and how long you will be in the car. Bring pillows, blankets, or other items to make your ride more comfortable.
When you get home, you may need medicine or supplies such as bandages, dressings, or tape. The surgical center will send you home with enough supplies to last for a couple of days. You should be able to buy more supplies at a local drug store. If your surgeon prescribes pain medicine, ask someone to go to the drug store for you as soon as you get home.
Pre-admission procedures.
A few days before surgery you will need to have certain tests. Your surgeon's office staff will tell you where to go and which tests you will need. If you have had any of these tests recently, ask your surgeon if a copy of your test results will do in place of redoing the tests.
These tests may include:
• a chest x-ray to see how well your lungs work
• x-rays of your surgical site
• an EKG (electrocardiogram) that shows how your heart is working
• blood tests that show chemistry and blood counts
• a urine analysis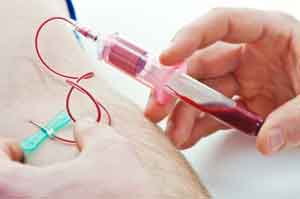 During pre-admission you may also talk with the anesthesiologist. He will ask about your previous surgical history. He may inspect your teeth, mouth, and neck to look for possible problems with anesthesia. Be sure to tell him about any loose teeth, caps, or crowns you have; ordinary fillings are not of concern. He will talk with you about the best type of anesthesia for you based on your preference, medical history, and the kind of surgery you will have.
There will be paperwork to complete. You will be asked:
• to fill out insurance forms, or provide authorization forms from your insurance company; make sure you bring your insurance card(s)
• if you brought written orders from your doctor or lab test results
• the name, address, and telephone number of someone to contact in case of emergency
You will be told about your rights for advanced directives and asked for a copy of your living will and health care power-of-attorney. You must sign a surgical· consent form. This is a legal paper that says your surgeon has told· you about your surgery and any risks you are taking. By signing this form you are saying that you agree to have the surgery and know the risks involved. Ask your doctor about any concerns you have before you sign this form.
The night before your surgery
Make a list of all the medicines you take, the dosage, and when you take them. Make a list of all the drug allergies you have. Include how you react to each drug, such as swelling or rash. Bring these lists with you to the surgical center and give them to the nurse. At least 8 hours before surgery is scheduled, you should stop eating and drinking. Usually this means "nothing to eat or drink after midnight". The purpose for going without food is to keep you from breathing food into your lungs during surgery. This could cause serious problems during and after surgery.
If you regularly take heart or blood pressure medicine, insulin, steroids, or other daily medicine, ask your surgeon if you should stop taking it until after surgery. You may be allowed to take your medicine with just a sip of water the morning of surgery. Depending on the type of surgery you're having, your surgeon may have you do some things to get ready the night before and/or the morning of surgery.
These things could include:
• bowel preparation with enema or suppositories
• vaginal douche
• taking certain medicine to control nausea from the anesthesia
• washing your surgical site with antiseptic soap
If you have a GPS, program it the night before or get driving directions online. Be sure to follow any special instructions carefully or your surgery may be postponed. Get everything together the night before surgery that you will need the next day. Know what time you must leave to get to the center without rushing. Plan for traffic. Then give yourself a little extra time.
The day of your surgery
What to wear?
Wear loose fitting, comfortable, practical clothes. Jogging sweats are great for most surgery. Think about where your incision will be; shorts are great for knee surgery. Will you have large dressings, splints, or a cast? If so, wear clothes with large arm and/or leg holes. Will you be able to use both of your hands? If not, wear slip-on shoes and clothes without buttons, zippers, or ties.
Things not to wear:
• shoes that tie, have high heels, or slippery soles
• tight pants, especially if you are having abdominal or hernia surgery
• tight underwear, pantyhose, knee-high stockings
• makeup, lipstick, nail polish
• dentures, loose bridge work
• contact lenses
• jewelry of any kind
If you feel uneasy without your dentures or you need glasses to see without contacts, you may wear them to the surgical center. However, you will have to remove them before going into surgery. Whatever you bring will be kept for you until you return to the holding area. The surgical center will be careful with your things, but they can not be responsible if anything happens to them. Don't bring valuables or things you do not need.
Admission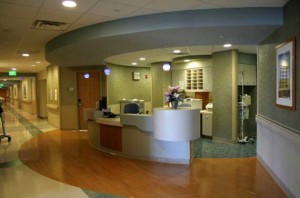 When you get to the surgical center, check in with admissions. Someone from the surgical team will come and take you to the surgical suite. A nurse will ask you questions about your surgical history, what medicines you are taking, and what drug allergies you have. Remember the lists you made? You will be asked when you last had something to eat or drink. Be honest! It is better to put off surgery than take a chance with having problems.
You will be asked to change into a hospital gown – nothing else. Your clothes will be kept for you or given to your family until you return. You will be asked to empty your bladder. A baseline temperature, pulse, breathing rate, and blood pressure will be taken. You will be placed on a bed with wheels and an IV started in your arm. You will be given a sedative to make you drowsy and relieve your anxiety. Your surgeon may come and speak to you, your friend, or your family before surgery. They will be shown to a waiting area, and you will be taken into the operating room or a holding area. In the holding area you may see other patients waiting for their surgery, too.
The operating room
While in the operating room a surgical team makes everything go smoothly. Your surgeon heads up the team and may have a surgical assistant. The anesthesiologist or nurse anesthetist will give you anesthesia, help position you on the operating table, and watch you during surgery. A scrub nurse will clean the surgical site with a germ killing solution. The area may also be shaved to remove hair. This nurse will also set up the instruments and assist the surgeon during surgery. A circulating nurse will make sure all supplies are available and assist the surgical team.
Before surgery begins, several monitors will be attached to your body. A blood pressure cuff will be placed on your arm to monitor your blood pressure. A temperature monitor will be attached to your skin. You will have patches with wires that will monitor your heart's rhythm and rate. Also, a monitor for the oxygen level in your blood will be attached to you.
Anesthesia
Your surgeon and the anesthesiologist will use the best method of anesthesia for you. Some surgeries call for a certain method ofanesthesia, but in most cases your personal preference can be considered. Generally, surgery is done using the least amount ofanesthesia that allows the surgeon to operate and keeps the patient comfortable.
An anesthesiologist or nurse anesthetist is always present during your surgery. While your surgeon is focusing on your surgery, the anesthesiologist is focusing on you. He is watching your temperature, heart rate, breathing, blood pressure, and oxygen monitors. These monitors are so accurate and sensitive they can instantly detect the slightest change in your body.
There are three methods of anesthesia. They range from just being numb in a small area to being completely asleep. With local anesthesia the anesthetic is injected around the surgical site, making it numb. With regional anesthesia a specific part ofthe body is numb such as from the waist down.
Regional anesthesia includes epidural anesthesia (medicine injected into your back) and spinal anesthesia (medicine is placed in the spinal canal). Regional anesthesia can also numb an arm or a leg and is often used for hand or foot surgery. With general anesthesia you will be completely asleep. Just before surgery a premedication will be given to you to calm you down. During surgery you will be kept asleep with anesthetic gas or injections. Whichever type of anesthesia is used, rest assured that the surgery will be pain free.
The recovery room
When your surgery is over, you will be taken to the recovery room. Your surgeon will tell your family about your surgery and how you are doing. A specially trained nurse will watch you carefully until you recover from the anesthesia. The nurse will watch your blood pressure, pulse, temperature, and breathing. You will still have an IV in your arm and maybe an oxygen mask. The monitors will be removed as you recover.
You will slowly wake up after a half-hour to an hour. At first you will feel sleepy. You may be sick at your stomach, have blurry vision, dry mouth, or chills. Let your nurse know how you feel. If you are in pain tell the nurse how much and where you hurt. You may be given something to relieve your pain. Your nurse may give you ice chips or sips of water to help decide when you will be able to drink liquids.
After you are wide awake and your vital signs are stable at a normal level for you, you will be taken to a holding area. There a nurse will continue to check your progress. Your friend or family will be allowed to see you now.
The nurse will follow your progress by:
• checking the surgical site for bleeding or swelling
• checking your blood pressure and temperature
• making sure drainage tubes are working
As your body recovers, you may feel some pain. If so, tell your nurse you would like some pain medicine. After you fully recover, the IV will be removed and you will be taken back to the pre-surgical area to get dressed.
Discharge
When the medical staff decides you are ready to go home, your nurse will go over the surgeon's orders with both you and the person who will take you home. These orders will include:
• when to take off your bandage
• when to take a shower or bath
• how to care for your cast, bandage, and/or drainage tubes
• how to put on a new bandage
• what medicines to take and why
• signs and symptoms of infection
• whom to call in case of emergency
• how to use any special equipment you need
• when to see your surgeon for a follow up visit
• any physical or activity restrictions
Ask the nurse to explain any instructions you do not understand. It is very important for you to follow your surgeon's orders once you get home. How fast you recover will depend a lot on the kind of surgery you will have had and your mental approach to recovery. This includes doing everything your health care team asks you to do.
Alcohol and drugs don't mix!