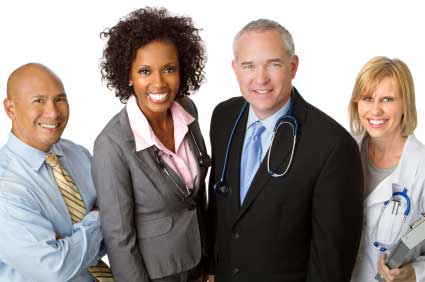 Get Peace of Mind Right Away
There are always several doctor's standing by to answer your questions. You can ask questions about general medicine, OB/GYN, mental health, pediatrics, urology, dermatology, medicine, or even a ask a dentist. You will get a professional answer from an expert right away—with 100% satisfaction guaranteed.
If Your Privacy is Important
Maybe you have a health issue where you want privacy when asking your question because you're embarrassed to talk about it. Don't be embarrassed asking your questions here. No one can see you or know who you are. Or you may not want anyone else to know about a health problem you're having—you can ask your question here in private.
You Want a Second Opinion
Sometimes we want a second opinion about health advice we have been given or a test or surgery that has been recommended and want assurance that it is necessary. Many times a second opinion requires that you be seen in the office. But you can find out if you're on the right track and if finding a local specialist would be best for you.
Save Money
Being able to talk to a doctor may save you a trip to the emergency room, save unnecessary testing or taking medicines that won't work. Tying to doctor yourself when you're not sure of the problem can be costly.
How many times have you wondered what to do about your health or a family member's health and just wanted to ask a doctor a question that will help you decide:
• what kind of doctor or specialist to see
• whether you should go to the emergency room
• whether you should take a particular medicine or stop taking one
• if it's OK to wait until office hours
• or if you are healing as you should?
It has happened to me several times on the weekend or when I was out of town and just didn't know what to do.
We get lots of questions here on the HealthPages.org, but we don't give medical advice. Therefore, we have added Ask-a-Doctor Online so you can ask a doctor and get an answer quickly at a reasonable cost—much less than an office visit or having an expensive test. Asking a doctor online may save you the cost of an emergency room visit. Or, just give you peace of mind for the weekend or on vacation.
If you have a life-threatening emergency — call 911 now.
How it Works
Enter you question in the box above. You're taken to a second screen and asked to fill in as much information as you can or leave it blank if you don't have or know it. You're asked for your first name, gender, age, and what you have tried so far.
The screen will show you what kind of doctor will answer your question, how satisfied customers have been with that doctor's answers, and the doctor's rating.
You then choose the priority of your question—low, medium or high. Then choose the level of detail you want in your answer—low, medium or high.
You will be given a cost for answering your question—if you are 100% satisfied with the answer. Prices range from $24 for low priority, low level of detail to $95 for high priority, high level of detail.
Then choose Get An Answer.