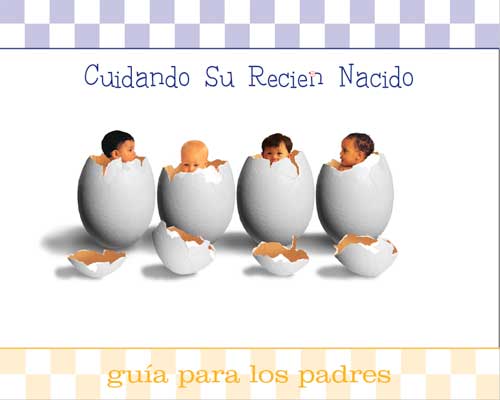 Cuidando Su Recién Nacido (pdf) You need Adobe Acrobat Reader to read the pdf. You can download the correct version of Adobe Acrobat Reader here.
If you are a health care provider —such as a pediatrician or hospital—you can purchase this booklet in quantity for your Maternal Child Health classes or new moms program at the Media Partners, Inc. web site.
Note: This booklet and the content therein (including this pdf) is copyright protected and has been filed with the U.S. Copyright office. You are welcome to link to this page on our site, but  you may NOT use any of the content or pictures. Also, you are not allowed to put the .pdf file on  your site for download. All downloads must all be made from this site.